Services
Specializing in Personalized Private Training, Remote Collar Training, Puppy Management & Breed Selection
Alisson
Alisson is a Master Certified Dog Trainer who has been teaching dogs in the Rochester, NY area since 1996
The Goal of the Rochester Canine Academy Dog Training service is to educate owners on how to effectively communicate with their dogs so that family dog can become a family member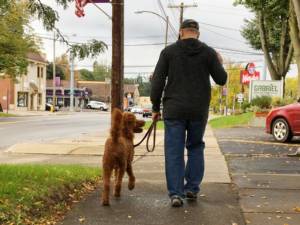 The R.C.A. knows that you and your dog are unique.
An initial Evaluation with Certified Dog Trainer Alisson Goldberg, ensures that all of your concerns and goals are discussed prior to beginning any training program. 
Individualized training options including Private Lessons, Tutoring, Puppy Management as well as Virtual Training Sessions, in addition we offer assistance picking the Perfect Puppy for your family. We ensure that the training and support you receive is tailor made for you and your dog.