Melissa Aust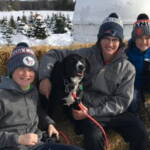 Alisson was a life-saver with our dog! We couldn't open a door without our puppy dashing away as fast as possible. She even got on the school bus, much to our middle schooler's dismay. She can now go anywhere with us and can even be off-leash around our house to run and play with the kids. Thanks Alisson for making such a difference.
Dena Krichinsky
Alisson is an amazing trainer. We got our dog, Rooney, when she was a year and a half old and had no previous training. Alisson was able to help us teach Rooney how to behave around the house, outside, around people, and allow her to be a happy, thriving, member of our family.
Kelsey Castro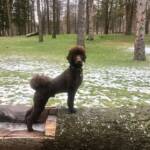 As 2019 comes to a close I wanted to share a quick update on my boy. Donovan turned 2 years old last week. We have accomplished a lot this year! He earned his CGC, TKN, and his first coursing ability (CA) title. We wouldn't have been able to achieve this without the foundational skills that Rochester Canine Academy provided us. Looking forward to many more adventures in 2020. Thanks RCA!
Ron Mesh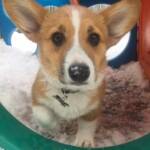 Alisson in amazing! Lady Bo loves her, her babies and everything about the RCA!
Tara Schaefer
Alisson explains everything so it's easy to understand what we were doing wrong and what we need to change.
Anne Melville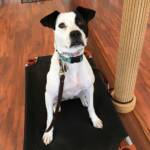 Alisson is wonderful and patient!
Gretchen McGrath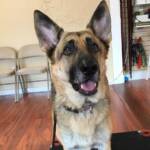 My favorite part about working with the Rochester Canine Academy is the knowledge, positive energy and patience.
Colleen Terry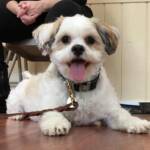 Murphy is making great strides after only one class!
Kathy Smith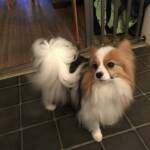 I can always reach out to Alisson with questions or concerns!
Kelly Stear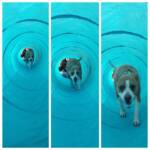 I rescued a Pitbull mix named Valor who was afraid of EVERYTHING.  Because of this, she struggled to find a permanent home.(I was her 4th attempt).  Working with the RCA, my dog has gotten over her fears and anxiety.  Valor loves going to school at the RCA! Watching her grow and blossom into a confident dog has been a wonderful experience.
Kathryn Kusse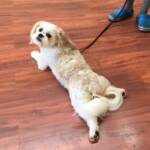 This program was worth the time and money and has drastically improved the life of our dog and our family.
Amy Stratton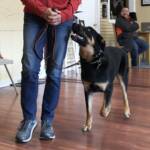 This was an amazing experience!! My pup now walks appropriately without tugging and has learned so many great skills from Alisson! She gives you the skills and confidence to train the most stubborn dogs! I highly recommend giving her a call!
Rebecca Hicks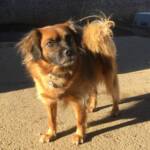 We have taken two adult dogs to RCA and old dogs CAN be taught new tricks! Thanks the gods we found Alisson!
Jeff Welcher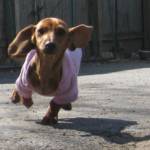 A well-trained dog paired with an informed owner makes for a great relationship, and my relationship with my dog improved greatly after Alisson's guidance. You'll thank yourself after hiring her because you'll enjoy your time with your pet SO much more when you are both speaking the same language. Her services are strongly recommended.
Valerie Sorrells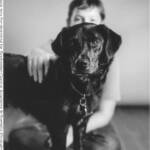 Alisson is amazing! She gave me the knowledge and confidence to interact with my own pup.  Mr. Fenton is so well behaved we get compliments every time we are out in public.
Andrea Pelton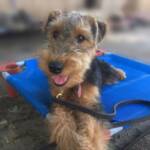 Hazel is obedient and is controlled! She follows our commands and is manageable. I can't say enough about our experience and I highly recommend RCA!
Stacy Sgarlata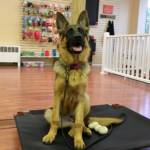 Alisson trained our German Shepherd,Dixie Jo. She is very patient with your fur babies and their humans. She knows we all have our bad days. And excepts all for who we are. She was very very good at training our Dixie and us!! ?. I would recommend bringing your fur baby to Alisson for sure. She knows what she is doing. She wants your pet to be a part of your family! But have manners. Alisson is awesome and truly loves what she does. She cares about you and your pet.
Thomas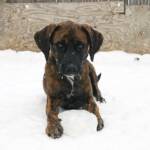 My entire family has gone to Alisson with our dogs for years now and we are truly lucky to have her in our life. My Yogi and I owe her a big thank you.  As we keep making milestones and going on adventures together, I am reminded of how much better he is doing, and am so thankful for the kind and patient work Alisson has done.
Blake and Josh VanHorn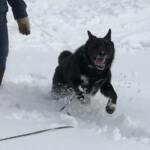 When we found RCA we were at a point where we thought we might have to give our dog up. We're strongly committed to rescue dogs and the idea of ever giving a dog back was something we swore we would never,ever do. Nothing we had done ourselves had made any difference. Alisson has made ALL the difference. She shares her knowledge in a clear and non-judgemental way. She's a life changer! Thank you Alisson!!!
Coreen McElligott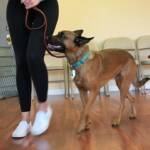 Alisson gave us a realistic picture of what we needed to do to better communicate with Maria and create an environment she could thrive in.
Mary Cleaver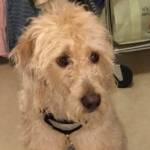 Alisson has changed our lives! Since Murphy completed training she is a joy! She listens, follows her commands and today I was able to clip and bathe her without any assistance! This was not the case before Rochester Canine Academy and Alisson! She is truly the "dog whisperer " and trains us equally as well as our dog!!
Danielle Elliott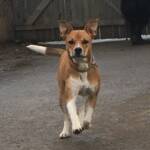 Alisson has trained both of our dogs. I highly recommend her for challenging behaviors and basic obedience training. We learned that it is our responsibility to set expectations for behavior. When we followed Alisson's guidance we got the companions we wanted!! Thank you Alisson, and Rochester Canine Academy!!!